Media
     

                         

dtour app

Dunedin UNESCO City of Literature has teamed up with the University of Otago's Department of English and Linguistics to create dtour, an app that links remarkable writers and their stories to remarkable sites in Dunedin and the Otago region, with many more to follow.

These literary locations reflect the city's colourful cultural history and showcase its signature built heritage and natural environment. The resource is packed with local colour and flavour, featuring original scripts for each entry, composed by outstanding creative writers and voiced-over by Otago alumna and writer Sue Wootton and media personality Dougal Stevenson.

dtour is available for Apple iOS devices as a free download from the AppStore and for Android devices as a free download from Google Play.
---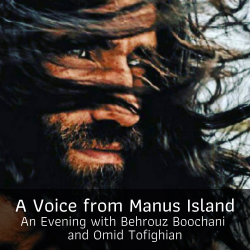 On 23 June 2019, Dunedin Public Libraries hosted an evening with Kurdish-Iranian writer, filmmaker, and refugee Behrouz Boochani, who is currently incarcerated by the Australian government in the Manus Island Regional Processing Centre (Papua New Guinea).
Boochani is author of No Friend but the Mountains: Writings from Manus Prison, which won the 2019 Victorian Prize of Literature at the NSW Premier's Literary Awards, and the 2019 Australian Book Industry Awards (ABIA) General Non-Fiction Book of the Year.
Behrouz attended the event via video link from Manus Island. He was joined in person by Omid Tofighian, translator of No Friend but the Mountains, and Assistant Professor of Philosophy at the American University in Cairo and Honorary Research Associate in the Department of Philosophy at the University of Sydney.
In this podcast, Boochani and Tofighian are in conversation with Neil Vallelly (Centre for Global Migrations, University of Otago). They discuss the book, Australian and other border regimes, and the impact of anti-migrant politics in our era. Four Dunedin poets also presented poetry on themes of displacement.
This event was presented in association with English Language Partners, UNESCO City of Literature, Dunedin Public Libraries, and the Centre for Global Migrations and the Programme of English and Linguistics at the University of Otago.
---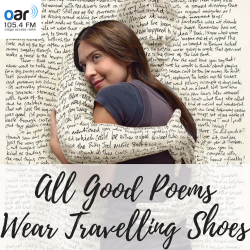 Hosted by poet, writer and broadcaster Ian Loughran, this show features readings and chat with local and visiting poets, and news on poetry events and book launches.
The show provides a platform to present the wealth of poetry talent in New Zealand and experience the beautiful, the intriguing and the provocative.
Proudly supported by the University Book Shop: http://www.unibooks.co.nz/
---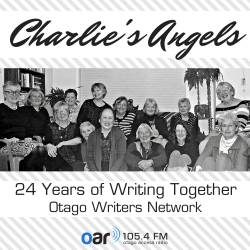 If you are looking for a writing group in the Otago area, or just enjoy listening to writers reading from their own work, tune in to Charlie's Angels; Twenty Four Years of Writing Together, every Sunday at noon.
Most writers benefit from being a member of a writing group, but groups in Otago are few and far between. The Otago Writers Network hopes to change that by helping writers to create new groups that cater to their specific needs.
The network was created by Kath Beattie's Writing Group, a collection of writers based in Dunedin, UNESCO City of Literature, who have been writing together since 1993.
On this series, writers read their own works tell you how they have benefited from being part of a writing group.
Visit http://www.otagowritersnetwork.co.nz/ for more information.
---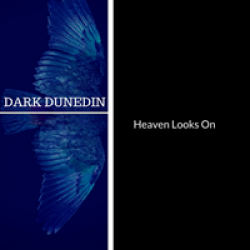 ---
The 2019 Dunedin Writers & Readers Festival may have finished, but the audio joy lives on. These recordings were made possible by various generous funders: ten were supported by a Copyright Licensing New Zealand grant, one was captured via New Zealand National Commission for UNESCO funding, and the rest were secured for your ears courtesy of the Dunedin UNESCO City of Literature. All were expertly recorded and edited by our good friends at OAR FM. Enjoy! (Claire Finlayson, Programme Director).
---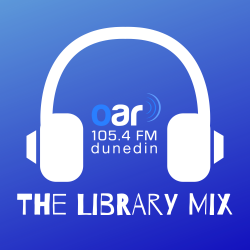 ---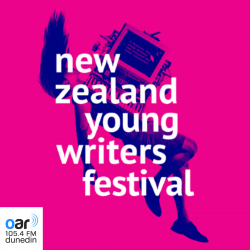 ---
---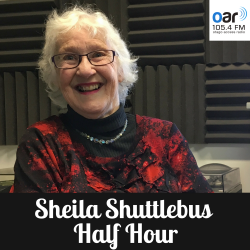 Sheila Shuttlebus – it's a funny name, but then, Sheila's a funny woman.
Every Monday at 11am, Sheila brings you half an hour of amusing musings on the lighter side of everyday life.
The writing's biting and the verse gets worse – think Pam Ayers, but with a broad Lancashire accent.
It's all designed to give listeners a bright start to their day.
---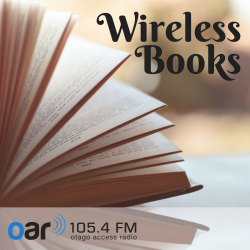 Nothing can replace the pleasure of turning the pages of the written book.
Wireless Books explores our city's rich literary heritage, talking with people who are passionate about the printed word, and celebrating the Dunedin Athenaeum and Mechanics Institute's fascinating local history.
Join Christine and Beth every second Saturday for reviews and discussion about books old and new.
Proudly sponsored by the Dunedin Athenaeum and Mechanics Institute: http://www.dunedinathenaeum.org.nz/
---
Write On is the hugely popular radio programme from the Otago Southland branch of the New Zealand Society of Authors.
It is produced and hosted by Vanda Symon, the Dunedin-based New Zealand crime fiction writer.
In each monthly show, Vanda interviews local writers and people involved in the book industry.
She also promotes local events and shares some good music.
Write On has its own website http://www.writeonradioshow.blogspot.com/ and is proudly sponsored by Otago University Press http://www.otago.ac.nz/press/ .
---